In the second Spring half term we learnt about Space. We made space rockets and designed planets.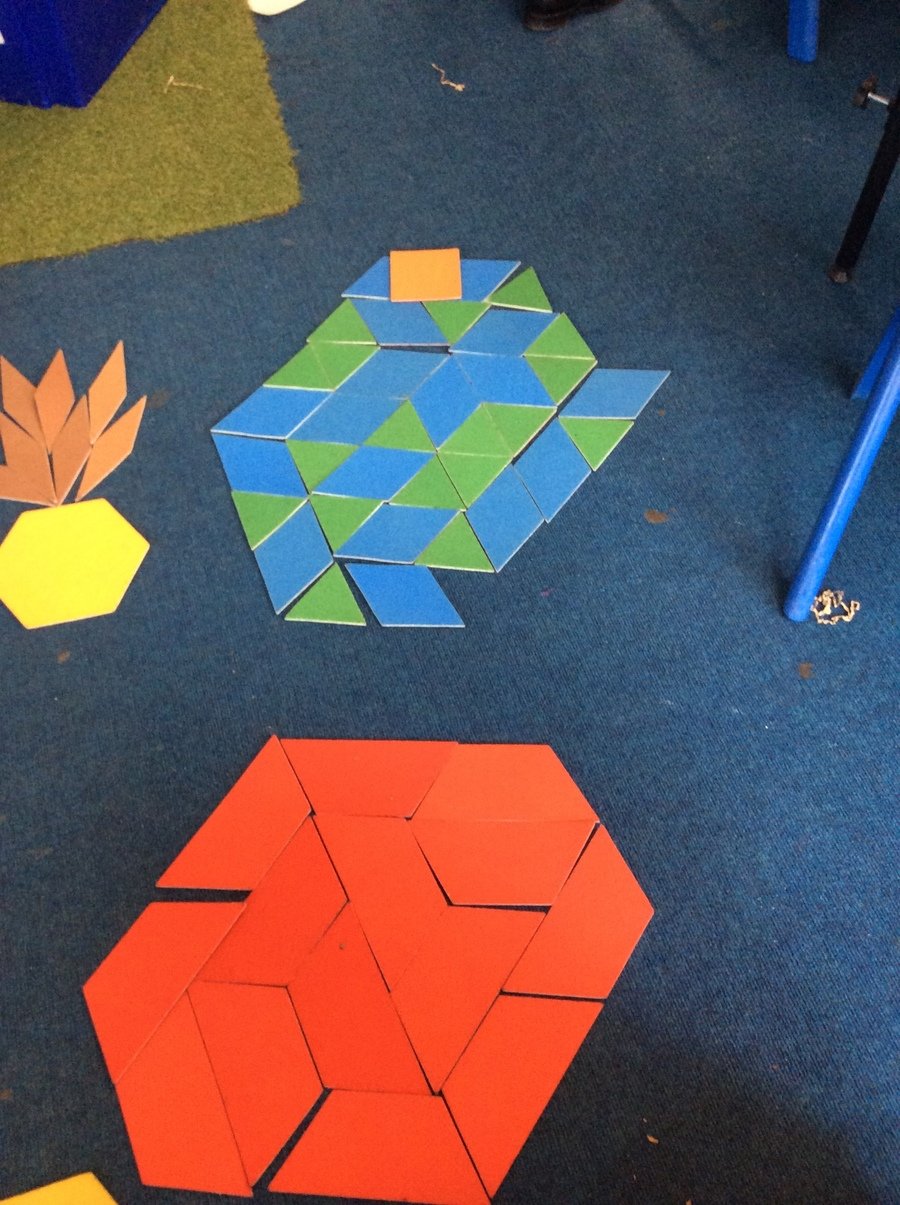 In the first Spring half term we learnt about the Jungle! We made Jungle masks and painted the pattern of animal skins.
In Autumn half term we are learnt all about Antarctica! We made a fantastic tuff tray environment using different textures, made our own igloo out of milk bottles and used our fine motor skills to build igloos with salt dough cubes.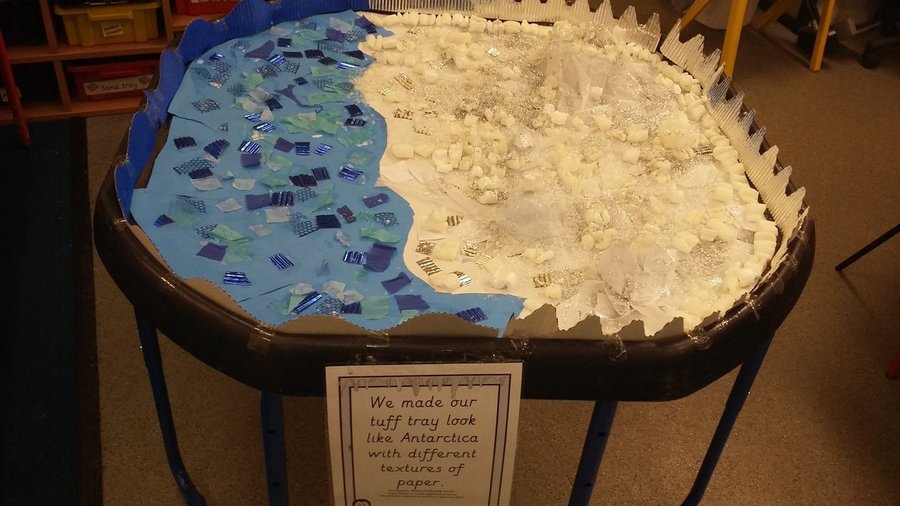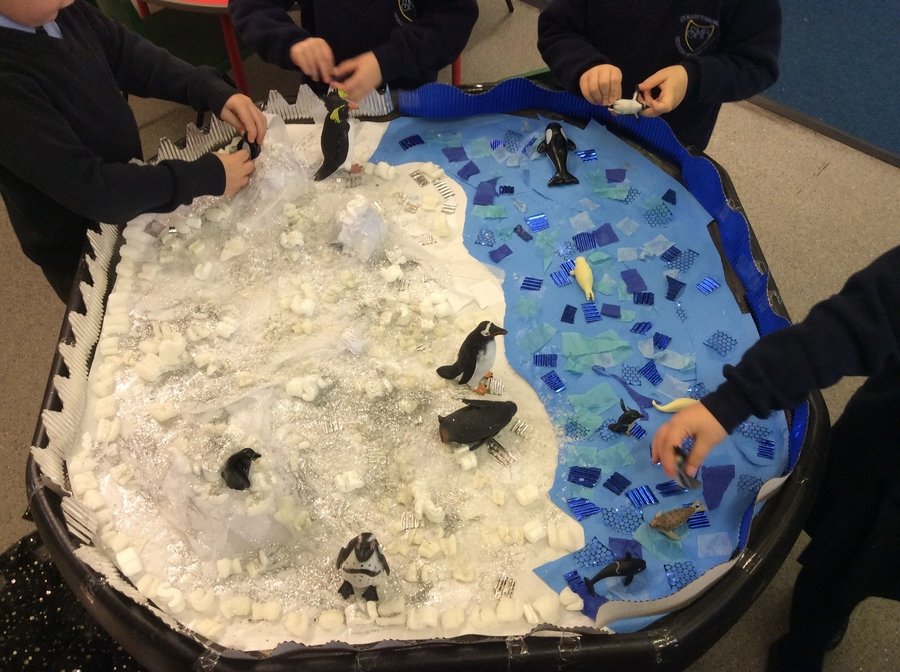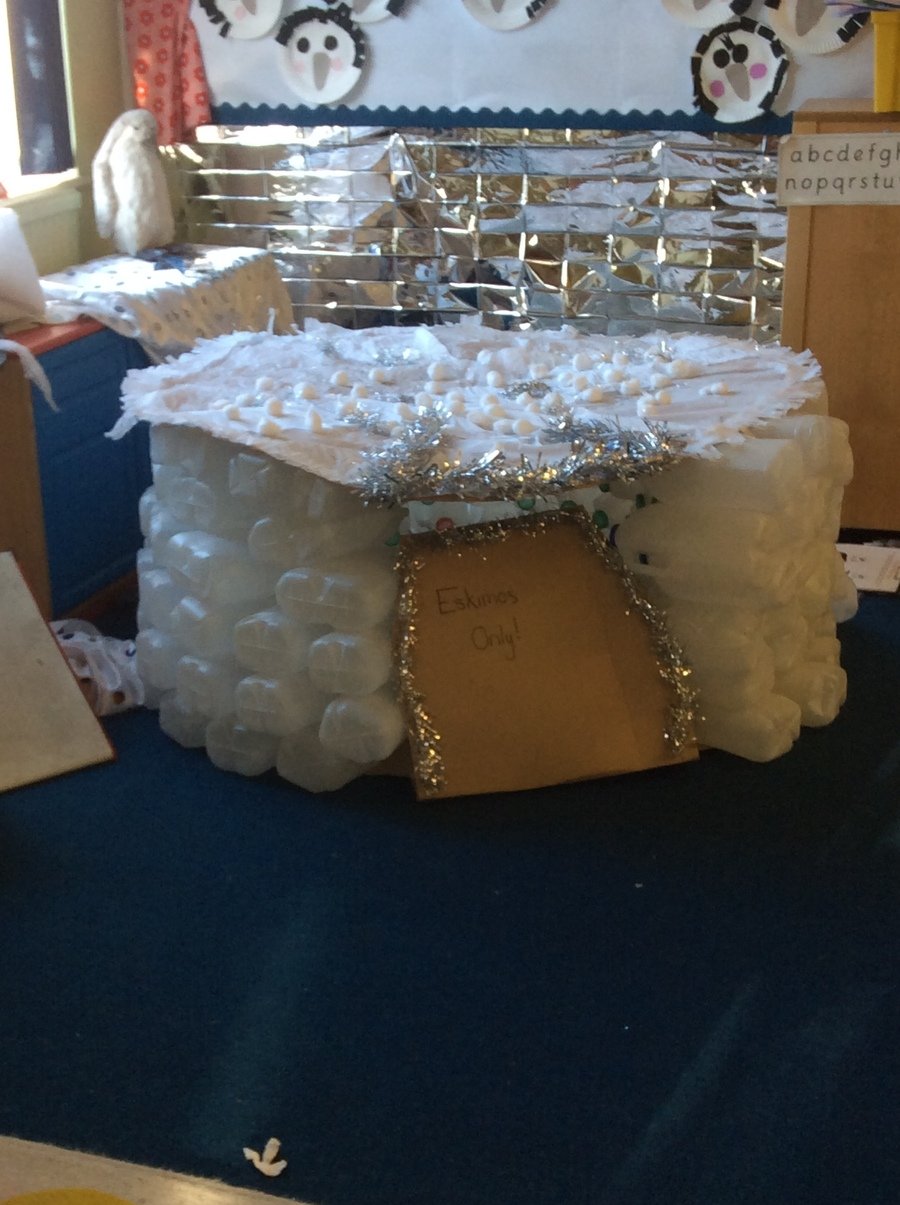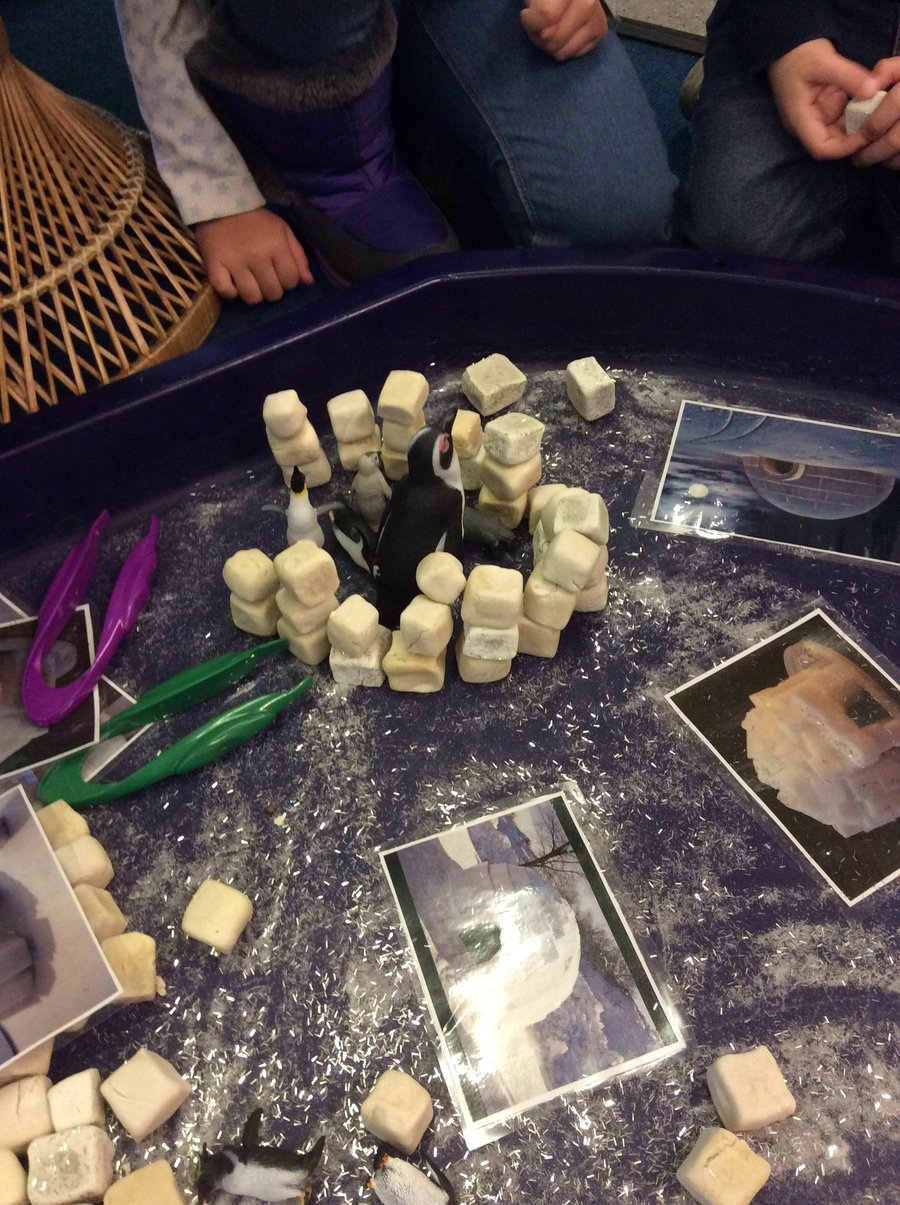 We even had a baby Emperor penguin hatch in our Classroom.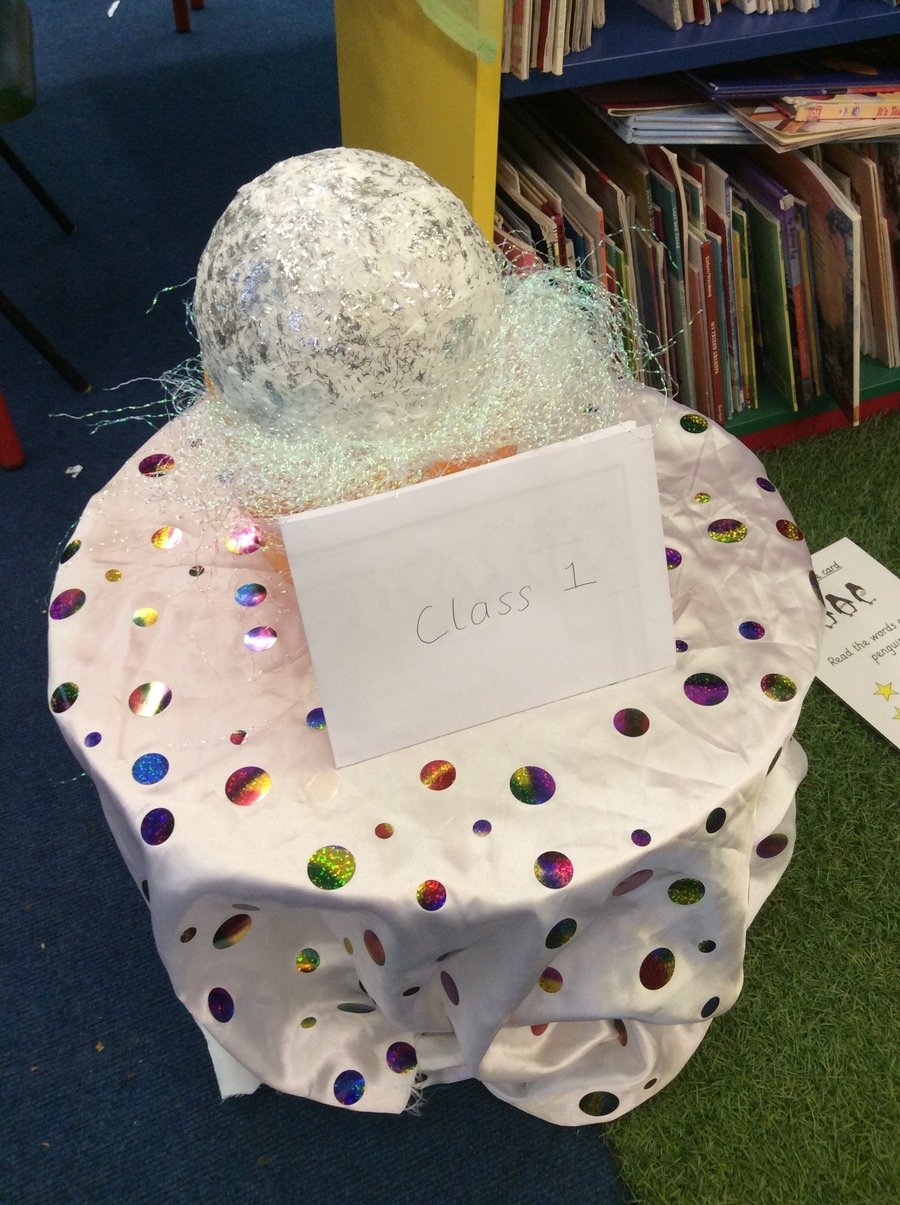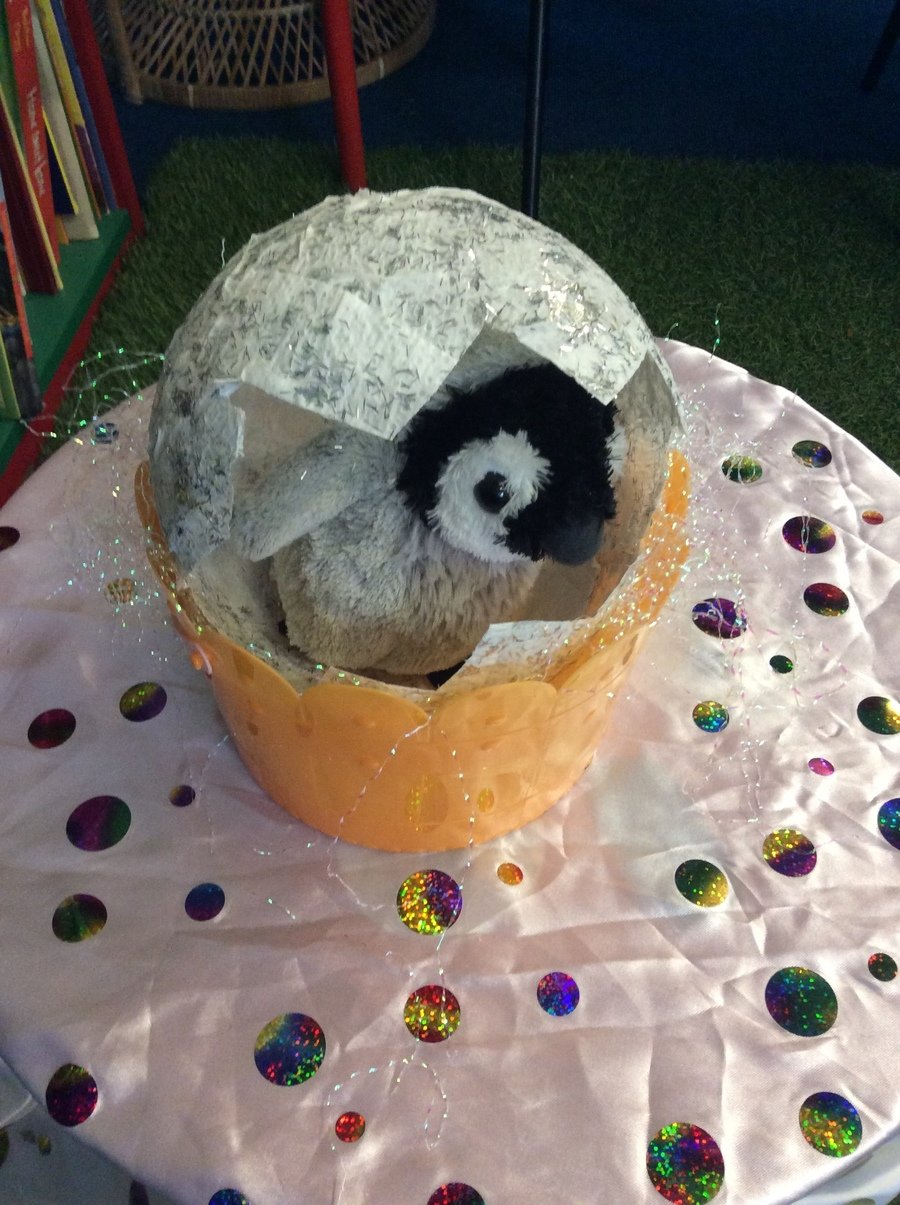 We celebrated the festival of Diwali, we looked at Rangoli patterns and had lots of fun creating our own outside.