Class 2
Summer term 2018
Topic: The Great Fire of London
This term we have been learning about The Great Fire of London. Class 2 have been writing their own diary entries from the perspective of Samuel Pepys. We have become history detectives to discover other sources that tell us about the fire.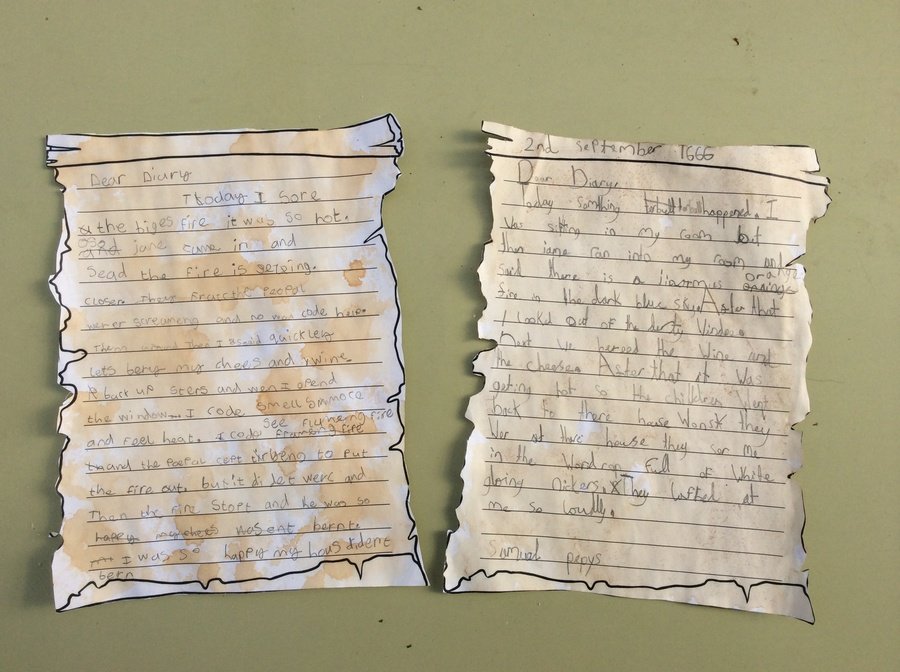 English: Traditional Tales
Class 2 have been exploring a range of Traditional Tales with the help of our visitor The Gingerbread Man. We have written our own twist on these fairy tales and have even created some moving pictures in DT to illustrate our stories.