Welcome to St Mary's Nursery
Nursery News - Week Beginning 8.1.18
...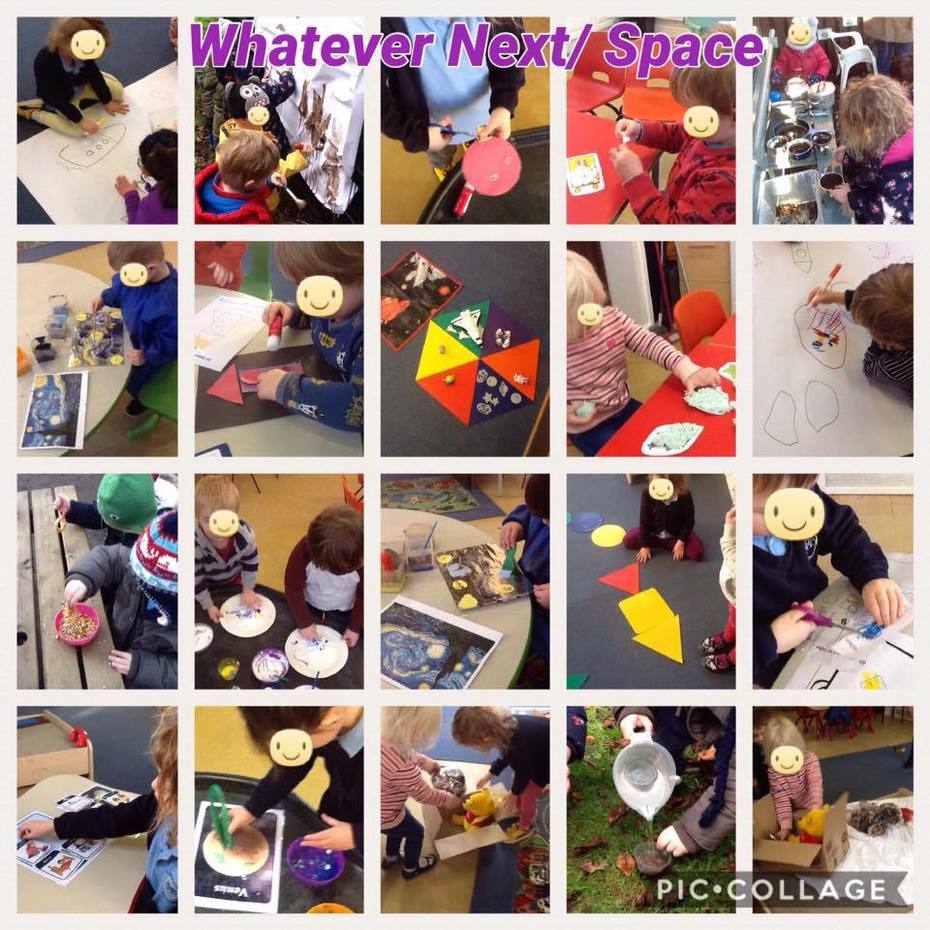 This week the children have been learning around the story 'Whatever Next' and 'Space'. They have had lots of fun using story props to recall the story. The children have been thinking about what they would pack in their suitcase if they went to space and they have also been experimenting with torches in the dark den. The children have been creating their very own space rockets to take them to the moon, we have talked about the properties of the shapes and we have also been learning the shape names. Nursery also had an invasion from some aliens! They stole all the stars and covered them with alien gloop to stop them rising back into the sky. The children have been using the tweezers to rescue the stars from the gloop, aiding their hand eye coordination and manipulation skills. The children then designed their very own alien!
Nursery News - Week beginning 13.11.17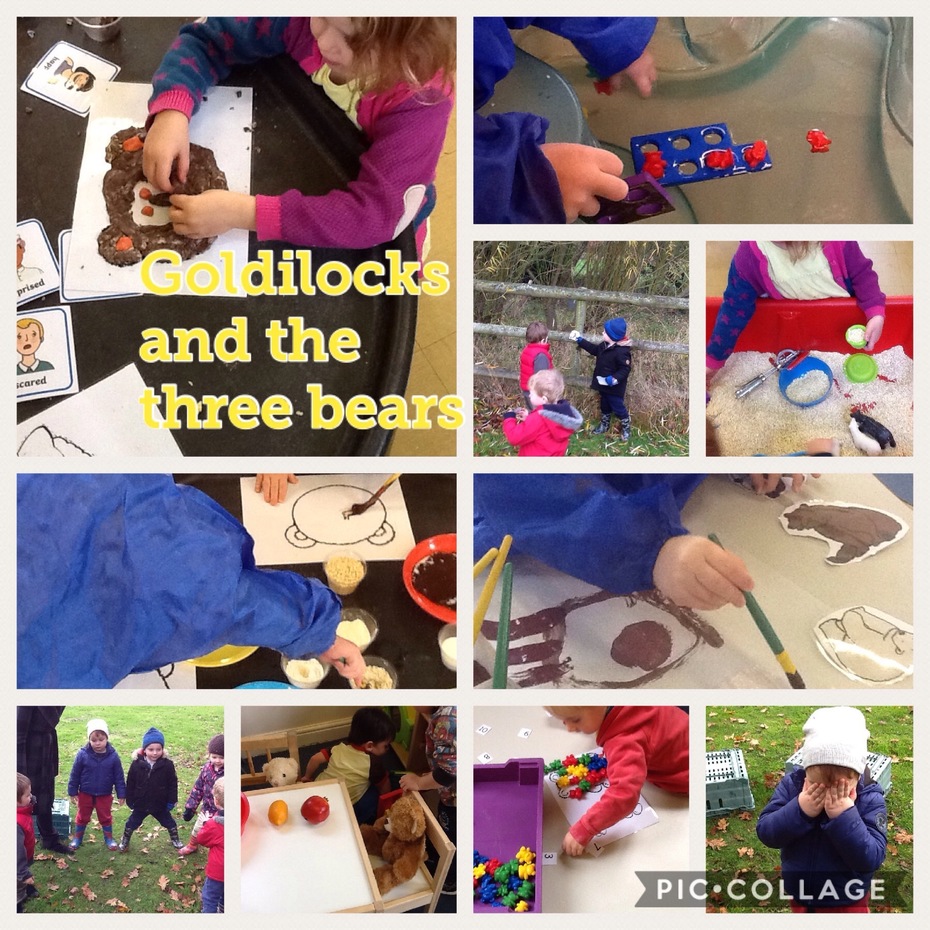 This week the children's learning has been around the book 'Goldilocks and the Three Bears'. The children have been exploring textures and learning new words to describe them. They have also been comparing quantities and using numicon to subitise. Nursery have also become little artists as they have participated in observational painting where they have created their interpretation of a bear from various picture.

This week the children experiences their first Little Explorers session. They learnt what it meant to have sticky feet and they played outdoor games such as 1,2,3 where are you. They don't quite have this mastered yet, as they jump out from their hiding place waving their hands to let the seeker know where they are! The children also went on a bear hunt and had an outdoor snack time.
Next week the children will continue with 'Goldilocks and the Three Bears'.